Today I'm over at Houzz (@Houzz_Inc), sharing 20 Over the Rainbow home decor and accessories. Somewhere over the rainbow is closer than you think. Here's a colorful collection of home decor and accessories for every color-lovers delight! With so many vibrant choices, there is a colorful array for the lovers and the dreamers. Some designs are splashier than the others, but they are all using every crayon in the box. Take a spin on the color wheel! These are a few items on my list: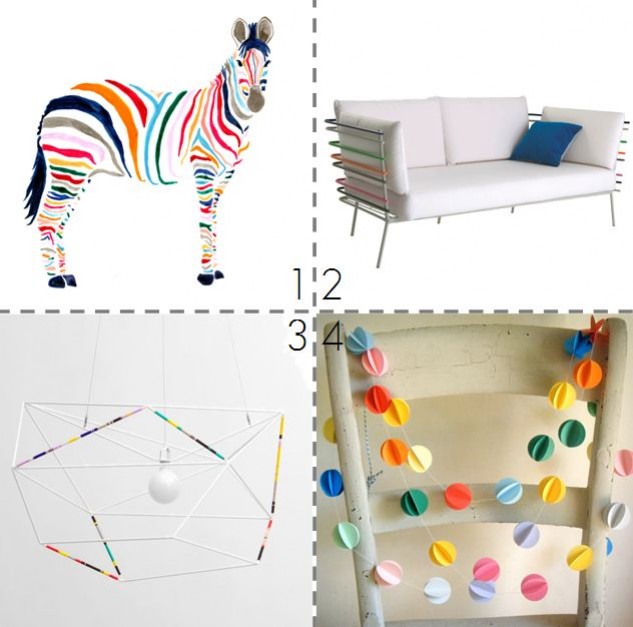 1. Britt Browne – "Zebra" 2. Cédric Dequidt – Ferré 3. Threaded Spica Light 4. Mini Pom Pom Paper Garland
To read the full article and see all my rainbow picks, click here.