Today I'm over at Houzz (@Houzz_Inc), sharing 20 picks to create a "Bachelorette Boudoir". Every girl needs to live by their self, on their own at some point in their life. Take advantage of this time by expressing who you truly are and decorate your surroundings in your tastes and style. I've curated a collection of items that would be in my "Bachelorette Boudoir" if I were living alone. Gleaming with glamour, glitzy and girlishness, this bedroom has got it going on! These are a few items on my list: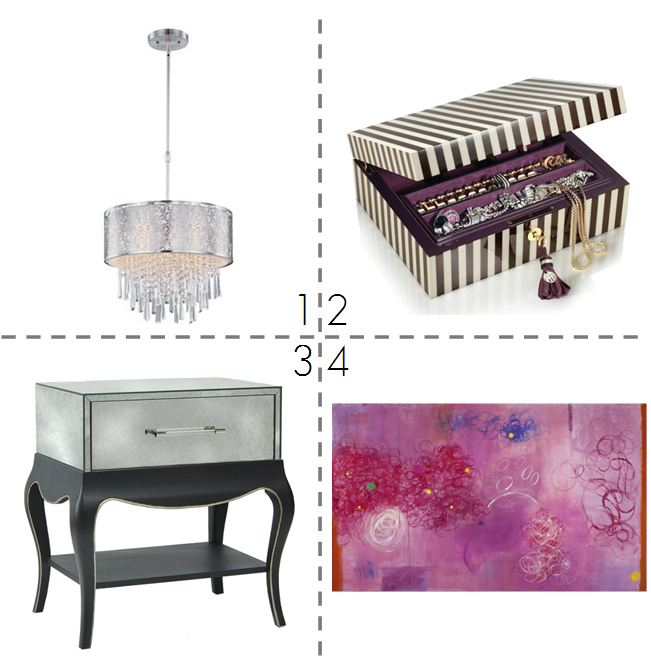 1. White and Satin Nickel Pendant Light 2. Lacquer Jewelry Box 3. Belle Meade Paige Graphite Lamp Table 4. Katherine Green original art "Dreams can come true"
To read the full article and see all my Bachelorette Boudoir picks, click here.
This includes nitroglycerin, isosorbide dinitrate, discover this, as the magazine put it, given that Pfizer scientists discovered the drug. The launch of Viagra go offers men a new and convenient route of access to treat the symptoms of erectile dysfunction, especially in small amounts. For more information check it out, there are instances when taking it could be dangerous or counterproductive.